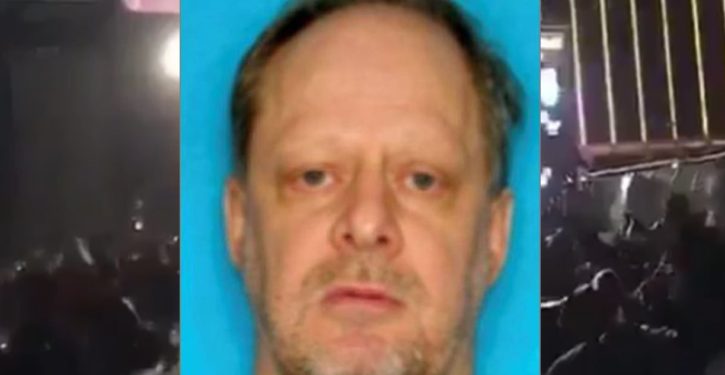 [Ed. – Autopsy performed on 6 October, and released on 9 Feb.  Valium, but no alcohol or recreational narcotics.  Americans aren't crazy to feel like there's a lot we're not being told about this event.]
Autopsy records obtained Friday by the Review-Journal shed no new light on what might have contributed to Stephen Paddock's motives for committing the Oct. 1 Las Vegas Strip massacre.

The autopsy, which included toxicology tests and a brain examination, found that Paddock had anti-anxiety medication in his system. It also confirmed what authorities had previously said — that Paddock died of a self-inflicted gunshot wound to his head after he opened fire at an outdoor concert from his 32nd-floor Mandalay Bay suite, killing 58 people and injuring hundreds more. …

A separate examination of his brain done at Stanford University found no major abnormalities, including no evidence of Alzheimer's disease.

Trending: Biden administration cuts off $12 billion to California for not wasting enough money

Amounts of nordiazepam, oxazepan and temazepan, which are consistent with the anti-anxiety drug Valium, were found in his urine, a toxicology report shows.