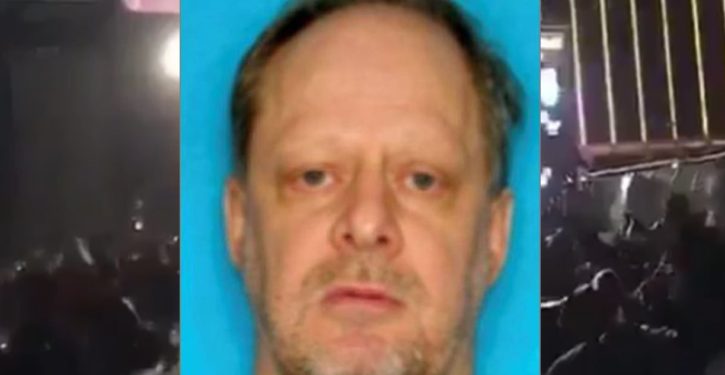 [Ed. – This is being universally reported as some version of "man arrested for selling ammo to Paddock."  But this guy (Haig) is not being arrested for selling ammo to Paddock (which wasn't illegal); he's being arrested for manufacturing and selling armor-piercing rounds without a license.  It may be that the feds want to leverage that over him to squeeze information out of him, if he's got it.  But since they tracked down his unlicensed activity with armor-piercing rounds, they'd normally go after that violation for its own sake anyway.]
The man who sold ammunition to Las Vegas gunman Stephen Paddock was arrested on Friday on charges of manufacturing and selling armor-piercing bullets without having the proper licensing, in violation of federal law.
Federal agents searched Douglas Haig's home in Arizona on October 19 after finding his fingerprints on unfired armor-piercing ammunition inside Paddock's hotel room at Mandalay Bay. CNN reports:
A criminal complaint says two unfired .308-caliber rounds found in gunman Stephen Paddock's room had Douglas Haig's fingerprints on them and tool marks from Haig's workshop. The bullets in the cartridges were classified as armor-piercing, the complaint says.

Trending: Kamala Harris's latest: Let's seize the guns of 'white nationalists'

Haig did not have a license to manufacture armor-piercing ammunition, documents say.