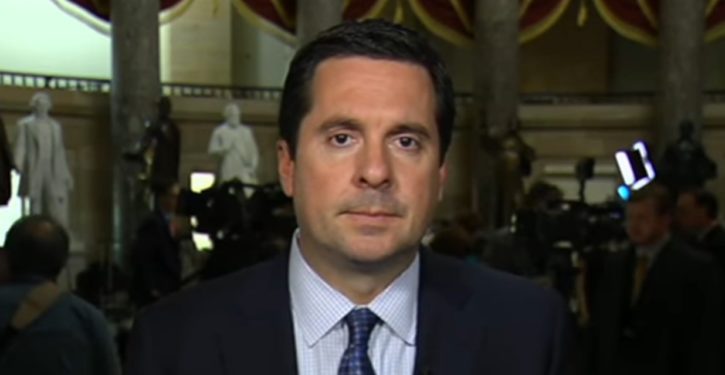 [Ed. – The story was filed about 10 minutes ago as I post this.]
The House Intelligence Committee on Monday evening voted to make public a GOP-crafted memo alleging what some Republicans say are "shocking" surveillance abuses at the Department of Justice (DOJ).
The move ends weeks of speculation over whether the memo, which was drafted by staff for chairman Devin Nunes (R-Calif.), would be made public. But it intensifies the dispute over what Democrats say is an all-out assault by Republicans to undermine special counsel Robert Mueller's probe into Russian interference in the 2016 election.
The document will not be immediately released. Under the arcane House rule Republicans used to override the classification of the four-page memo, President Trump now has five days to review and reject its publication.
Trending: The flaws in the 'but Trump got elected' rationale for why Sanders shouldn't be written off