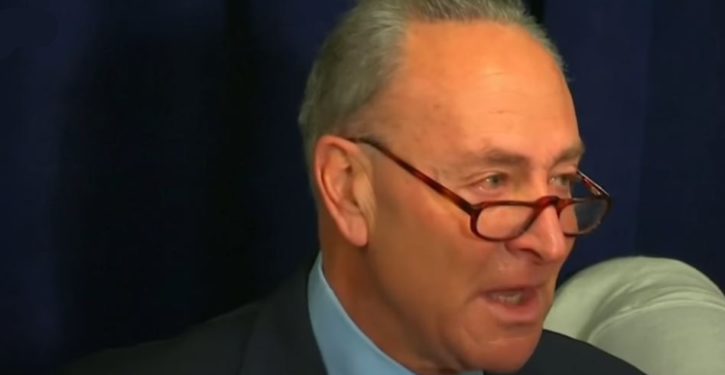 [Ed. – One wicket down. How many to go?  This is the first time the Democrats have been stood up to for decades.]
The House on Monday evening approved a bill to re-open the government, sending the measure to President Trump's desk to end the three-day government shutdown as Senate Democrats backed off their opposition.
The bill passed 266-150, following votes earlier in the day in the Senate.
The temporary spending bill would keep the government open until Feb. 8. The president is expected to sign the bill late Monday.
Democrats agreed to re-open the government after Republicans assured them the Senate would soon consider legislation that would protect illegal immigrants brought to the United States as children. It was a stark contrast from the Senate Democratic position just a few days ago.
For your convenience, you may leave commments below using either the Spot.IM commenting system or the Facebook commenting system. If Spot.IM is not appearing for you, please disable AdBlock to leave a comment.