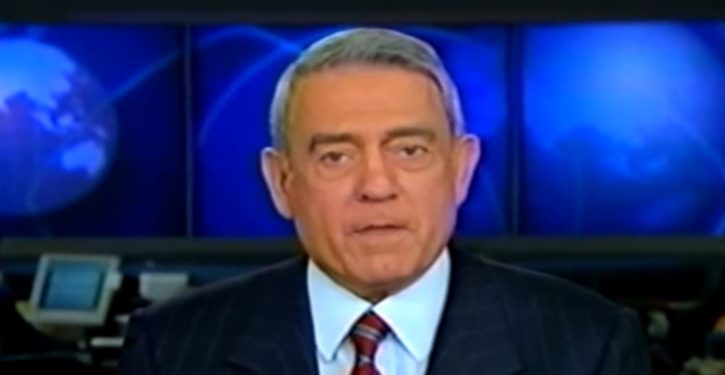 [Ed. – Still scrounging from crumbs on the fringes of liberal media.]
Former "CBS Evening News" anchor Dan Rather wasn't too familiar with The Young Turks Network when he took a meeting with the online progressive news network's founder and chief executive officer, Cenk Uygur.
"I was only vaguely aware, I'm sorry to say," Rather confessed to CNN in a phone interview Sunday.
But, as Rather said, "something clicked" between him and Uygur. So when Uygur offered Rather a show with the network, he "jumped" at the opportunity.
Trending: Muslim scientist invents anal suppository that she claims cures homosexuality
On Monday, Rather will premiere "The News With Dan Rather," a 30-minute show that The Young Turks Network is billing as an "untraditional evening newscast," made available weekly at 5:30 p.m. ET. The program will focus on original reporting, stories that Rather believes are not receiving the amount of attention they deserve, and analysis of the hot topics of the day.
"The format is designed to allow me to focus on substance," Rather said, stressing that his show "will be raw" with "no bells and whistles."
For your convenience, you may leave commments below using either the Spot.IM commenting system or the Facebook commenting system. If Spot.IM is not appearing for you, please disable AdBlock to leave a comment.