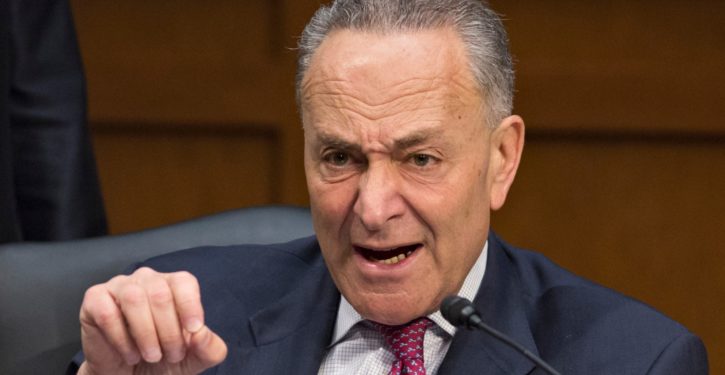 [Ed. – Obama says Bush is responsible.]
Senate Minority Leader Chuck Schumer is accusing President Donald Trump of reneging on a deal he thought they had neared on immigration and spending.
The New York Democrat said on the Senate floor that after a White House meeting Friday with Trump, he thought "in my heart" that senators could complete an agreement by evening. He says he "reluctantly" offered concessions on Trump's long-sought border wall with Mexico in exchange for strong protections for young immigrants.
Schumer says Trump didn't try selling the accord to congressional Republican leaders, who wouldn't accept it. Schumer says Trump "backed off at the first sign of pressure."
Trending: Exploding the myth that Trump didn't visit Arlington cemetery on Veterans Day due to rain
Schumer says of Trump: "It's almost as if you were rooting for a shutdown. Well, now we'll have one."
For your convenience, you may leave commments below using either the Spot.IM commenting system or the Facebook commenting system. If Spot.IM is not appearing for you, please disable AdBlock to leave a comment.