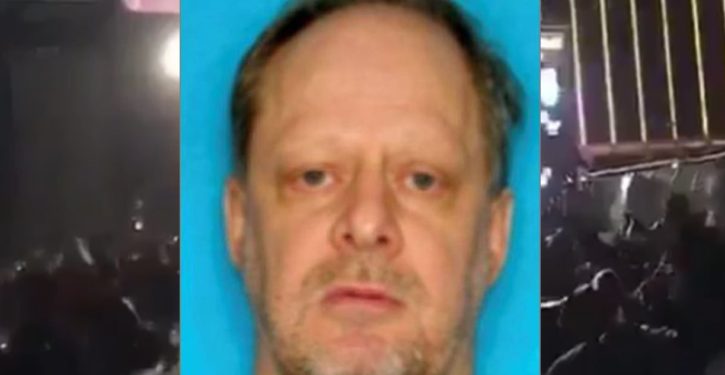 [Ed. – First update from the sheriff since October.  Although Stephen Paddock's brother was under investigation for child porn, this is the first we've heard of the shooter himself being linked to it.  The person of interest is a new twist.]
Investigators scanning computers belonging to Las Vegas shooter Stephen Paddock found "numerous" child pornography photos, the city's sheriff revealed Friday, adding that the FBI is looking into a person of interest in the case.
Sheriff Joe Lombardo, in his first press conference since Oct. 13, 2017, released an 81-page preliminary investigative report on the shooting Friday that contains new photographs of Paddock's hotel suite and online searches he conducted before the attack, such as for SWAT tactics and other potential public venue targets.
Lombardo said the unnamed person of interest the FBI is looking into is not Paddock's girlfriend, Marilou Danley, and he reiterated that authorities believe Paddock was a lone shooter.
Trending: Spygate watch: The 'purge' of Italian intel, and Obama's odd meet-and-greet
For your convenience, you may leave commments below using either the Spot.IM commenting system or the Facebook commenting system. If Spot.IM is not appearing for you, please disable AdBlock to leave a comment.