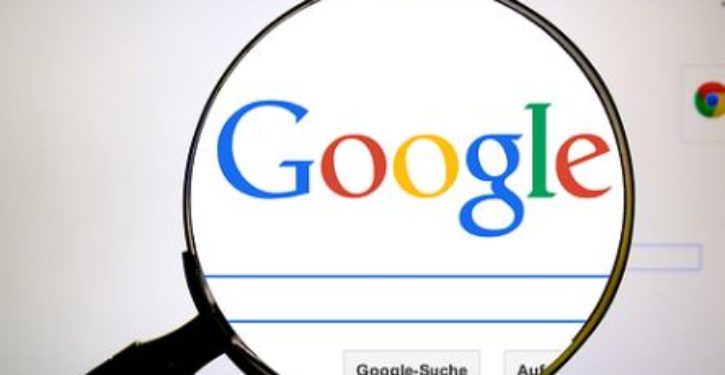 [Ed. – This is beyond ignorant intolerance.  This is a culture of active assault.  It's looking for a fight.  Earlier reporting about James Damore here and here.]
[W]hat if the rest of corporate America starts acting like Google? …
Yesterday former Google employee James Damore filed a class-action lawsuit against Google, alleging systematic race, gender, and political bias against white, male, and conservative employees. …
"Googlers" (that's what employees call themselves, using Google's silly corporate language) relentlessly enforce a so-called "Googley" culture where employees blacklist conservatives (blocking them from in-house communications), actually boo white-male hires, and openly discuss committing acts of violence against political opponents. …. In one posting, an employee proposes a "moratorium on hiring white cis heterosexual abled men who aren't abuse survivors." In another, an employee advertises a workshop on "healing from toxic whiteness." … The examples go on and on, for page after page.
Trending: Michael Avenatti's statement claiming innocence of abuse charges is one for the books
For your convenience, you may leave commments below using either the Spot.IM commenting system or the Facebook commenting system. If Spot.IM is not appearing for you, please disable AdBlock to leave a comment.