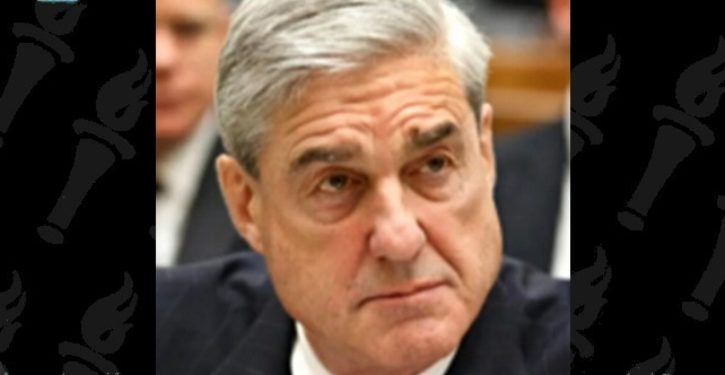 [Ed. – I suspect Rick Moran isn't suspicious enough here.  Mueller got Michael Flynn to take a plea by going after Flynn's son over absolutely nothing.  By copping the plea, Flynn was trying to protect his son from the torture of twisting in the wind for months, at unsustainable expense.  It seems to have worked.  It looks like Mueller is trying to find points of family pressure to go after Trump with.  My opinion of Mueller is pretty solidified at this point.  He is not honestly looking for collusion, or insight into Russian activities (the latter being his actual mandate).  He's trying to take down Trump.]
The Los Angeles Times is reporting that Special Counsel Robert Mueller is looking into the involvement of the president's daughter, Ivanka, in the June 2016 meeting held in Trump Tower between Donald Trump Jr. and several Russians.
Ivanka was not present at the meeting. Ivanka had nothing to do with the meeting. But according to the Times, she "exchanged pleasantries" with the Russians on their way out the door, which Mueller apparently thinks makes Ivanka a collusion suspect. …
Beyond bizarre. This is not a question of Mueller being thorough. The special counsel is trying to keep the pressure up on Trump and his people by going out of his way to investigate the president's daughter over absolutely nothing.
Trending: What the Smollett saga tells us about America in the Trump era
For your convenience, you may leave commments below using either the Spot.IM commenting system or the Facebook commenting system. If Spot.IM is not appearing for you, please disable AdBlock to leave a comment.