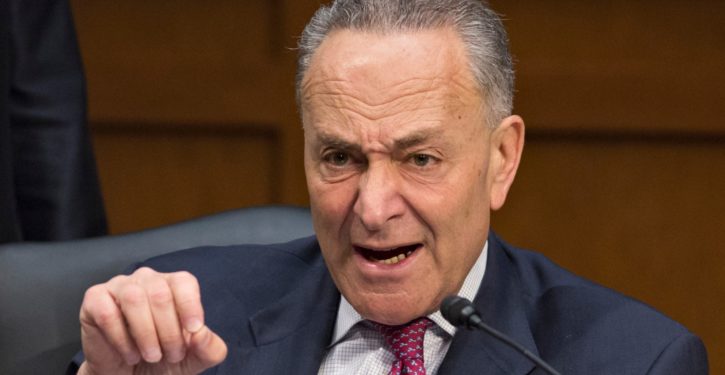 As we near the end of 2017, it's hard to miss the terrible, horrible, no-good, very bad year the Democrats have had. From the GOP's massive win with tax cuts for 80% of Americans to Trump's removal of hundreds of regulations, their big gov baby is really starting to have to grow up.
And they hate it.
The look on Chuck Schumer's face in this picture from a piece Brit Hume shared speaks VOLUMES:
The Democrats terrible, no good, very bad year in Washington —> Feeble Resistance https://t.co/qaOXJrBZrk via @WeeklyStandard

— Brit Hume (@brithume) December 23, 2017
Trending: Omar: Dual loyalty for me but not for thee
He looks like he smelled a fart.
Heh.
From The Weekly Standard:
Shocked by Donald Trump's election, Democrats adopted a strategy of resistance that's simple and blunt: Anything Trump is for, they're against. It's turned out to be one of the least successful strategies a political party has ever pursued. Yet Democrats have stuck to it.

At least resistance does have one benefit. It assures Democrats they're operating on higher moral ground than Republicans. This may explain why their commitment to resist Trump didn't flag in 2017. They didn't bother with offering an alternative tax bill. Their job is to resist.