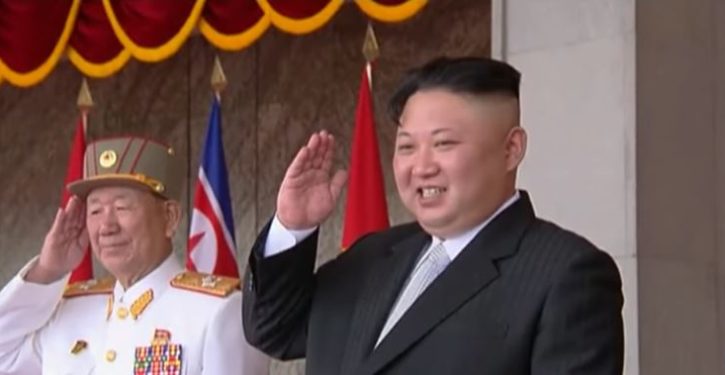 [Ed. – Predictiveness?  Jury's still out, in my view.  Cheap hilarity?  Solid A++.]
Mr. Richey spent three years reading and analyzing roughly 42,000 English-language articles published by Pyongyang's famously vitriolic Korean Central News Agency between 1997 and 2006.
Among the most memorable: North Korea described President George W. Bush as a "cowboy buffoon," Japanese officials as "epileptic mentally deranged wretches" and Park Geun-hye, South Korea's first female president, as a "confrontation maniac…venomously swishing her skirt." …
Michael Lammbrau, a scholar at Mercyhurst University in Erie, Pa., believes the invective can be analyzed to predict military moves by Pyongyang. He says that he developed a computer program utilizing machine learning to predict a nuclear test 73.2% of the time, based on North Korean threats. …
"The North Korean regime barks very loudly before it actually bites its intended target," Mr. Lammbrau concluded in a recent journal article.
For your convenience, you may leave commments below using either the Spot.IM commenting system or the Facebook commenting system. If Spot.IM is not appearing for you, please disable AdBlock to leave a comment.