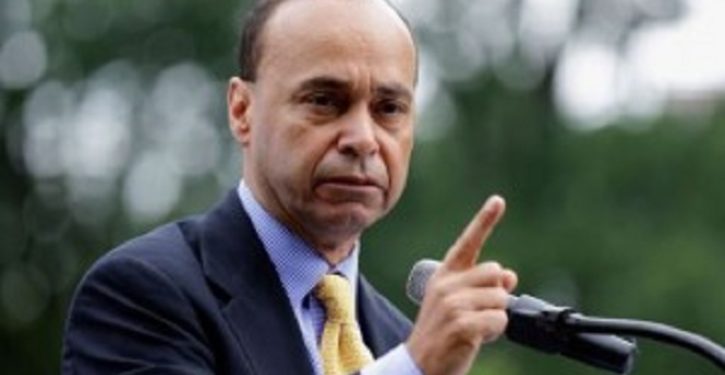 [Ed. – Charity starts at home.]
Democratic Rep. Luis Gutierrez (Ill.), who announced last week that he will not seek reelection after spending 24 years in the U.S. House of Representatives, will no longer be able to pay his wife hundreds of thousands of dollars from campaign funds once he officially departs from Congress.
Soraida Gutierrez, his wife, has collected more than $430,000 from Gutierrez for Congress, Luis's campaign committee, since 2010. Soraida is the top recipient of expenditures this year.
Soraida, who was a registered lobbyist in Illinois prior to appearing on the campaign's payroll, has been listed as the campaign's office manager, fundraiser, and treasurer for the past seven years.
Trending: A round-up of analyses of Day 1 of the 'Take Down Trump' Project
Gutierrez's campaign committee has reported $77,838.69 in operating expenditures from the beginning of January to the end of September. Soraida has received seven checks for $6,000 each—or $42,000 total—during this time, meaning that she has collected more than half of his campaign's disbursements.