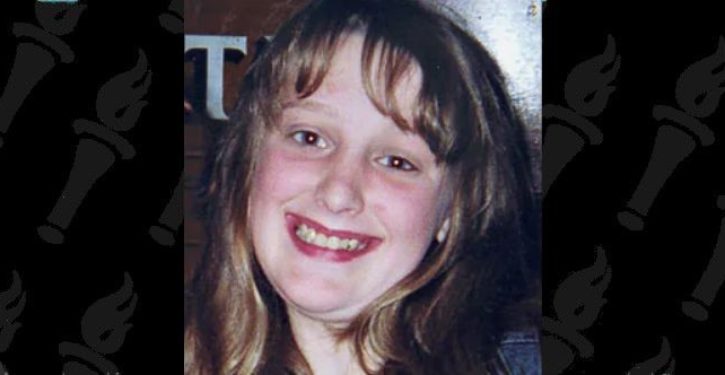 [Ed. – 'Muslims are assimilating beautifully in Britain!' — Ann Coulter]
The family of a missing 14-year-old schoolgirl are to sue police over their alleged mishandling of her investigation – weeks after a BBC Crimewatch appeal involving 'new' CCTV from the day she went missing.
Charlene Downes' mum Karen has taken legal action after detectives released the previously unseen footage of her daughter 13 years on from her disappearance – after it was discovered 'hidden' in their own archives all this time.
Her daughter went missing from her home town of Blackpool on Saturday November 1st 2003 – and no trace of her has ever been found.
Trending: Horowitz report proves Adam Schiff lied in Democrats' committee memo in 2018
Two takeaway workers were acquitted of her murder in 2007 after a trial heard her body was chopped up and had 'gone into kebabs'.
It emerged late last year that Lancashire Police only discovered CCTV of the teenager's final movements after a new team of detectives were brought into carry out a case review.