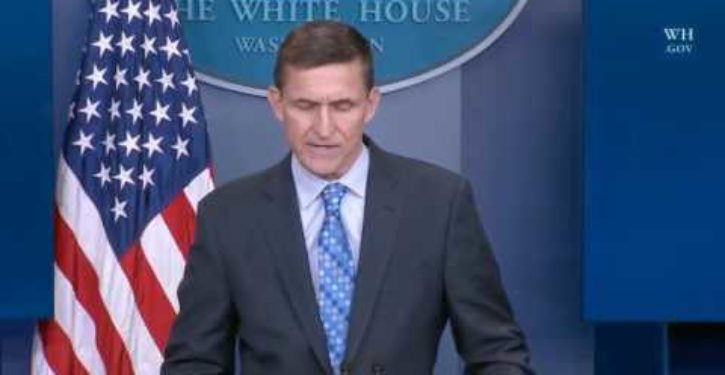 [Ed. – Fine print]
It's important to state this clearly as possible — the statement contains no evidence of collusion with Russia to influence the presidential election. Instead, it amplifies the fact that Flynn apparently lied about contacts that were lawful and appropriate.
First, the statement says that the day after President Obama announced sanctions in response to Russian efforts to interfere with the 2016 election, Flynn called a "senior official of the Presidential Transition Team (PTT)" who was with other "senior members of the PTT" at Mar-a-Lago. On the call, Flynn and the "senior official" said that they did not want Russia to "escalate the situation." Flynn called the Russian ambassador "immediately after" his call with the senior official to communicate the incoming administration's request. The next day, Putin announced that Russia would not retaliate against the United States, and the Russian ambassador later informed Flynn that Putin had decided not to retaliate in response to his request.
Second, the statement also says that Flynn initiated contact with Russia and other foreign governments in an effort to influence a U.N. Security Council vote on an Egyptian resolution condemning Israeli settlements.
Trending: Schiff's claim that the whistleblower has a 'statutory right' to anonymity is false