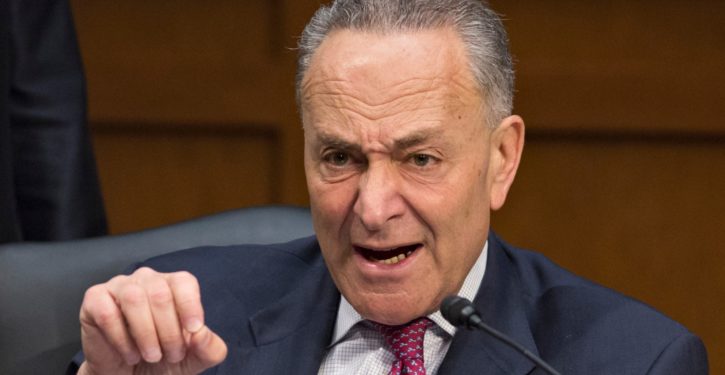 [Ed. – Tonight, I feel mostly regret at what could have been. Tax reform is an issue that is ripe for bipartisan compromise. There is a sincere desire on this side of the aisle to work with the GOP, particularly on tax reform, but we have been rebuffed, time & time again. — Chuck Schumer]
Democrats have a lot to say about the Republican tax-reform plan, including that it is a "middle class con job" and is going to cost the GOP its congressional majorities. That's quite the bold claim, coming from the party that is in fact in uncharted tax-politics territory.
Americans have short political memories, which means it is no longer possible to remember a world in which Democrats didn't hate tax cuts. And in the mainstream media — which shares the left's penchant for class warfare — it's also no longer possible to read an analysis that doesn't assume Democrats are on the right side of history, that these tax cuts are "unpopular," and that this reform holds grave political risks for Republicans.
Based on what? Democrats certainly have no modern evidence of these propositions, since they've never uniformly opposed tax cuts. In fact, it's been 16 years since the party even engaged in a big tax brawl, during George W. Bush's first year as president. What's striking is just how many Democrats enthusiastically signed on to Mr. Bush's tax bill, and just how far off the political rails the party has gone in the intervening years.
Trending: Shepard Smith compares illegal alien children detained at border to prisoners of war
For your convenience, you may leave commments below using either the Spot.IM commenting system or the Facebook commenting system. If Spot.IM is not appearing for you, please disable AdBlock to leave a comment.