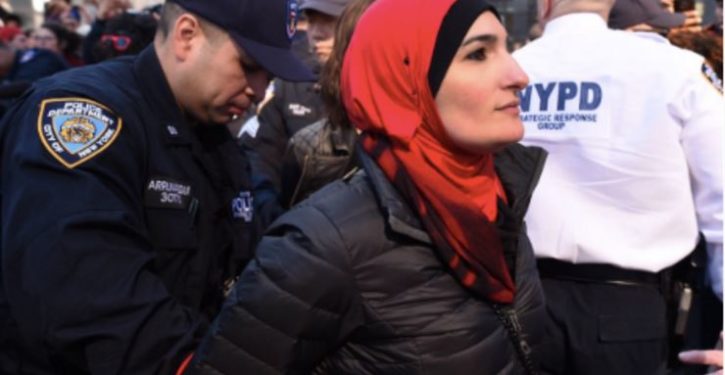 [Ed. – A followup to this piece.]
Avowed hate-peddler Linda Sarsour asserted Tuesday night that the "fascist" White House poses the greatest current threat to the Jewish community.
Sarsour also dismissed articles in the "Jewish media" accusing her of anti-Semitism during a panel discussion on the subject, hosted by the New School.
The event was already raising eyebrows weeks before it took place. Multiple people and organizations called out the university for inviting speakers with links to anti-Semitic radicals.
Trending: Watch Democratic nominee Biden implode when asked about newly unearthed Hunter dirt
"Having Linda Sarsour & head of (Jewish Voice for Peace) leading a panel on #antisemitism is like Oscar Meyer leading a panel on vegetarianism," Jonathan Greenblatt, national director of the Anti-Defamation League, tweeted prior the event. "These panelists know the issue — but unfortunately from perspective of fomenting it rather than fighting it."
The Jerusalem Post Editorial Board branded the event "a forum of 'anti-Semites on antisemitism'" that "makes as much sense as a KKK forum on civil rights." The New York Post, meanwhile, said event was "Orwellian."