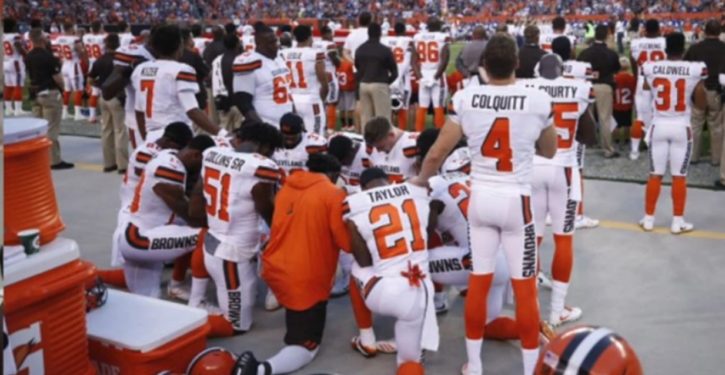 [Ed. – Falling on deaf ears]
On this Thanksgiving, I would like to address an open letter to the multimillionaire National Football League players who continue to take a knee when "The Star-Spangled Banner" is played.
Dear kneeling brothers,
As a proud Army veteran, mom and black American, I thank God that I live in the greatest nation on Earth. For me, Thanksgiving doesn't just come once a year. I'm thankful 365 days a year.
Trending: Bloomberg to pregnant employee: 'Kill it!'
I recommend you take the same attitude, to appreciate the many blessings you enjoy.
You make far, far more money than almost all Americans – regardless of race. Kids look up to you as heroes. You appear on TV and in the media.
Yet, you keep on protesting – refusing to rise and respect our national anthem and respect the men and women like me who serve or have served in our military.
I was willing to die for my country when I put on the Army uniform. And you're not even willing to stand up for a short song? This is too much of a sacrifice for you?