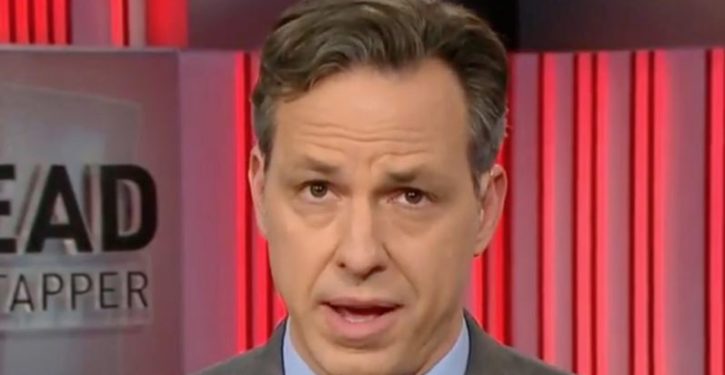 [Ed.  – Just so you know.]
Amid the chaos of the Donald Trump presidency, and the deep partisanship that filters through seemingly all aspects of American life in 2017, Tapper is motivated by the same forces that have animated much of his career in journalism. He can't stand hypocrisy. He can't stand unfairness. He can't stop talking about it.
"I recognize that it's probably a pain in the ass for a lot of people now," he told The Atlantic. "But it is just who I am."
"I'm just like, I don't want any of this to be happening," he added. "There are so many lies and so much indecency, and I'm not only talking about President Trump. There is just a world of it exploding—and we are, I fear, as a nation, becoming conditioned and accepting of it. And it's horrific."
Trending: Alexander Vindman's brother in charge of reviewing all NSC publications including leaked Bolton manuscript
Tapper, who is writing a novel about America in 1954, says he sees an echo of that era in today's political climate.