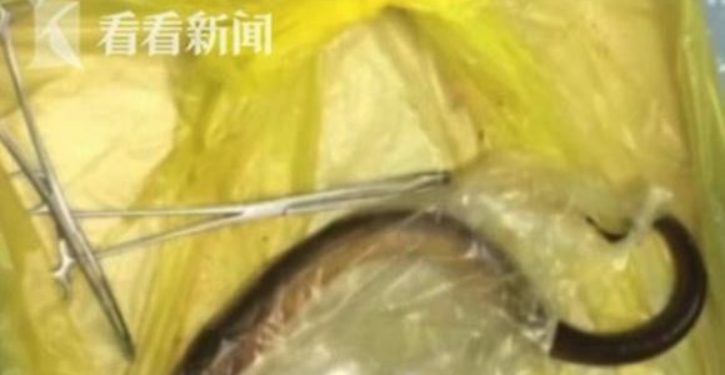 [Ed. – Insert your own joke.]
A man in south-east China had an eel removed from his body after allegedly putting it into his rectum.
The patient claimed to have experienced acute pain in his abdomen on the night of November 10 and had to rush to the hospital.
He remains under intensive care after surgeons removed the long fish during an operation.
Trending: The ever-changing narrative of a man who brutally beat an elderly woman on a NYC subway
According to local news website, Kan Kan News, the patient, said to be 40 years old, rushed to The First Affiliated Hospital of Nanchang University in Jiangxi Province at around 8pm last Friday.
He was sent to the Emergency Room to run tests and scans by the doctors.
A CT scan showed a snake-like object trapped inside his abdominal area.
Doctors performed a surgical operation on the patient and successfully removed the object, later confirmed to be an eel.
Picture [sic] of the eel suggested it was longer than the surgical forceps.
For your convenience, you may leave commments below using either the Spot.IM commenting system or the Facebook commenting system. If Spot.IM is not appearing for you, please disable AdBlock to leave a comment.