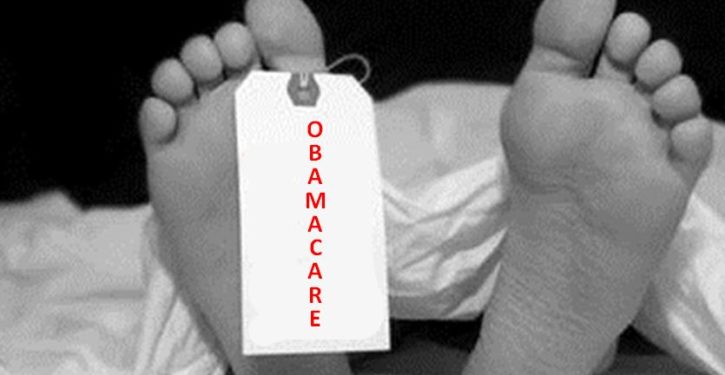 [Ed. – The author is conveniently forgetting that the grounds the SCOTUS used for arguing the legality of the individual mandate is that it was a tax. What GOP leaders in the House are now proposing is in essence a tax refund. The 'health care' (actually health insurance) that these 13 million are losing is care that they were forced to buy.]
To finesse the tricky politics and brutal math of tax reform, Senate Republicans say that they want to repeal the Affordable Care Act's individual mandate. For Republicans, repeal would be a trifecta: a blow to Obamacare, a money-saver for the federal government and a way to finance a permanent cut to the corporate tax rate.
Republicans are right about all of this. What they haven't highlighted, however, are the trade-offs: the estimated 13 million people who will lose insurance if the mandate is repealed. Is the country really better off if millions of people forgo medical care, and millions more go bankrupt, so that corporations can pay lower taxes? That's not a rhetorical question. Those are the stakes of the game.
Under the rules for budget reconciliation — the procedural mechanism that Republicans want to use to avoid a Democratic filibuster — the tax reform bill can't raise the deficit after an initial 10-year period. To make the corporate tax cuts permanent, they will have to be offset by spending reductions or other tax increases.
Trending: At age 15, Beto O'Rourke wrote a short story fantasizing about killing children, mass murder