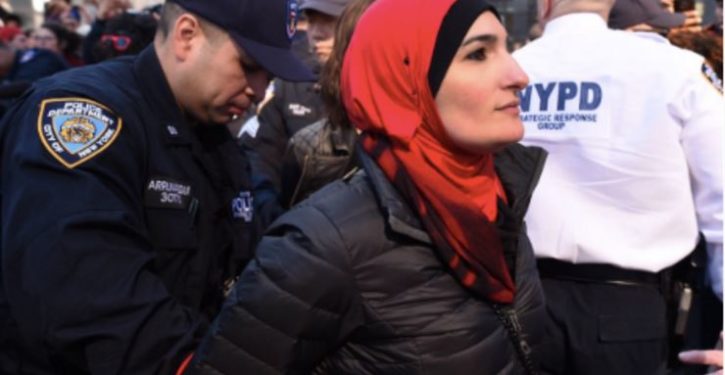 [Ed. – Maybe the focus of the discussion is how and why you should be an anti-Semite.]
Linda Sarsour is a Hamas-loving Jew-hater whose BFF is recently-deported Rasmea Odeh, who was convicted of a 1969 bombing attack in a Jerusalem supermarket that killed two university students.
A new low for NYC "progressive" university The New School.
Here is their mission statement, if you want a good laugh.
Trending: A bridge too far: Vandals cut down 9/11 Memorial flagpole in NY village

The New School in NYC is the only university where a world-renowned design school comes together with premier undergraduate and graduate programs and colleges to seek out ways to create a more just, beautiful and better-designed world.
Via Tablet.
Founded in 1919 by progressive New York intellectuals, The New School rose to prominence two decades later, when it took in a small band of Jewish intellectuals fleeing the Nazis. Eminences like Hannah Arednt, Leo Strauss, and Erich Fromm all benefited from the institution's commitment to taking in the victims of the world's most ancient and persistent hatred and giving them a place to pursue their ideas in peace.