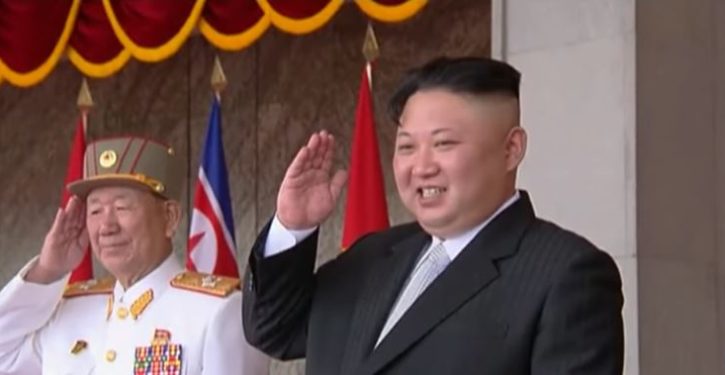 [Ed. – So, hey, that's diplomatic, right?]
Appearing to respond to recent North Korean media reports criticizing Trump, the president asked on Twitter why the young dictator feels the need to call him "old" since he has never called Kim "short and fat."
Why would Kim Jong-un insult me by calling me "old," when I would NEVER call him "short and fat?" Oh well, I try so hard to be his friend – and maybe someday that will happen!

— Donald J. Trump (@realDonaldTrump) November 12, 2017
Trending: Pelosi introduces House resolution to censure Trump: What else is new?
North Korean state-run media outlets have been repeatedly criticizing the president as he tours Asia on a five-nation journey that will take him to Japan, South Korea, China, Vietnam, and the Philippines. As North Korea has been an important focal point for this trip, the rogue regime has been spewing vitriol on the regular. …
"Reckless remarks by an old lunatic like Trump will never scare us or stop our advance. On the contrary, all this makes us more sure that our choice to promote economic construction at the same time as building up our nuclear force is all the more righteous, and it pushes us to speed up the effort to complete our nuclear force," the foreign ministry declared.