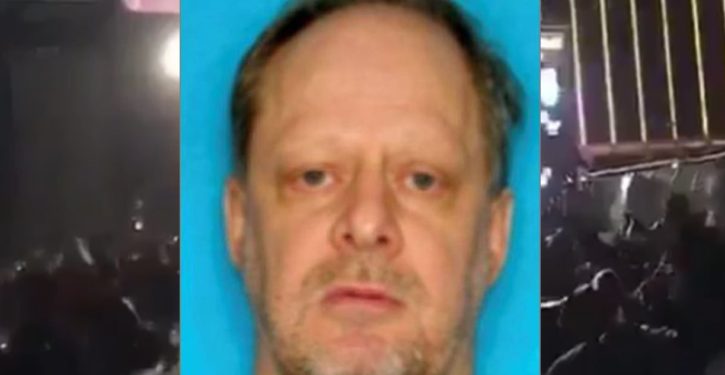 [Ed. – Care to explain the bike path assassin yelling 'Allahu akbar' in downtown Manhattan?]
Economically, he was one of the growing millions without a secure, meaningful, socially approved, well-paid job. He had previously amassed money by buying and selling real estate, but had no ongoing job. He lacked the relationships that flow from working with others to accomplish a shared goal where each person has a part to play. The stability of a daily job and the people to whom that job connects you are bulwarks against loneliness and mental instability.
Stephen Paddock's last family contact was with one of his brothers whom he telephoned three years before the shooting. He had not contacted other family members for 20 years. He and his live-in girlfriend kept their blinds closed. They socialized with no one.
Paddock had been told throughout his life that the U.S. was a special place, an exceptional place. Each generation, if its members studied and worked hard, would live better than the one before. Progress and prosperity awaited him. He would raise a family and provide his wife and children with more than had been provided to him and to his family of origin. Both of his marriages soon ended in divorce.
Trending: In past 18 months, illegal aliens in N.C. have been charged with 1,172 child sex crimes