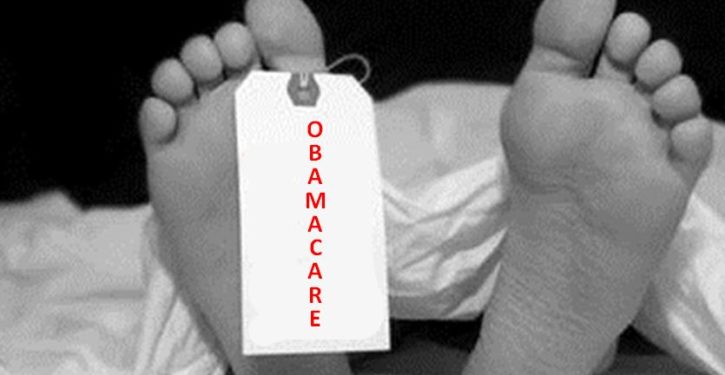 [Ed. – How confused is the American public on the subject of healthcare? This confused.]
A record number of people signed up for ObamaCare in the first few days of open enrollment this year compared to the same period in previous years, several sources close to the process told The Hill.
The surge in sign-ups, which was confirmed by an administration official, comes despite fears from Democrats that enrollment would fall off due to the Trump administration's cutbacks in outreach and advertising.
On the first day of enrollment alone, Nov. 1, one source close to the process told The Hill that more than 200,000 people selected a plan for 2018, compared with about 100,000 last year. More than 1 million people visited healthcare.gov that day, compared to about 750,000 last year, the source said.
Trending: Obama-appointed judge: Illegal who used fake document to get driver's license didn't break law
It is still early in the process and it is unclear how the final sign-up numbers will come out. Sign-ups early in the enrollment season are often people renewing their coverage, not new enrollees.
Standard & Poor's forecasted last week that enrollment could drop by as much as 1.6 million people below last year's level of 12.2 million signups, in part due to uncertainty from the administration's actions.
For your convenience, you may leave commments below using either the Spot.IM commenting system or the Facebook commenting system. If Spot.IM is not appearing for you, please disable AdBlock to leave a comment.