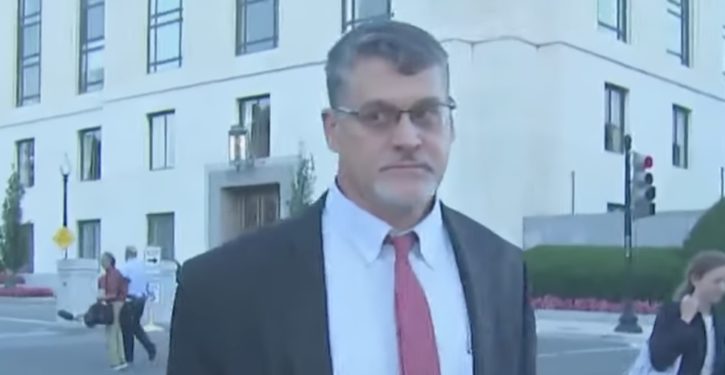 [Ed. – The House may or may not get access to financial information about whom Fusion GPS made payments TO.  But the Russian executive suing BuzzFeed for defamation might.  See full article.]
Rep. [score]Devin Nunes[/score], California Republican and chairman of the House Permanent Select Committee on Intelligence, signed a subpoena to force a bank to turn over Fusion's financial records. He wants to know who paid for the dossier, which was written in a series of 18 memos by former British spy Christopher Steele. He relied almost exclusively on unidentified Kremlin sources.
Fusion went to federal court to block the move, but the law firm Perkins Coie LLP, whose partner Marc E. Elias is the Clinton's campaign's general counsel, intervened. It filed a letter acknowledging it had paid Fusion for the dossier on behalf of Democrats. Fusion and Mr. Nunes then worked out an agreement on access to some of the firm's financial records.
But the dispute heightened again Friday as Fusion renewed its request for a judge to block the subpoena because Mr. Nunes wants more information. The widened net includes the names of journalists and law firms that Fusion might have paid. …
Trending: Strzok-Page texts: FBI snooping on Trump team via VP Pence's former chief of staff?
On the demand for information on any payments to journalists, Fusion cited First Amendment protection and confidentiality. It did not deny it had paid journalists.
For your convenience, you may leave commments below using either the Spot.IM commenting system or the Facebook commenting system. If Spot.IM is not appearing for you, please disable AdBlock to leave a comment.