[Ed. – Uh, yes.  This is appalling.  It's hard to say if "Common Core," per se, is to be blamed for it, but at this point I'm not sure how much that really matters.]
A 9th-grade assignment at a Mississippi high school is causing concern and disgust among parents. A mother recently posted her student's assignment to Facebook in a special group that was created for the growing discontent parents feel toward public school education — "Inappropriate Common Core Lessons." This particular assignment asked 14-year-old students to determine the identity of a fictional rapist based on sperm DNA.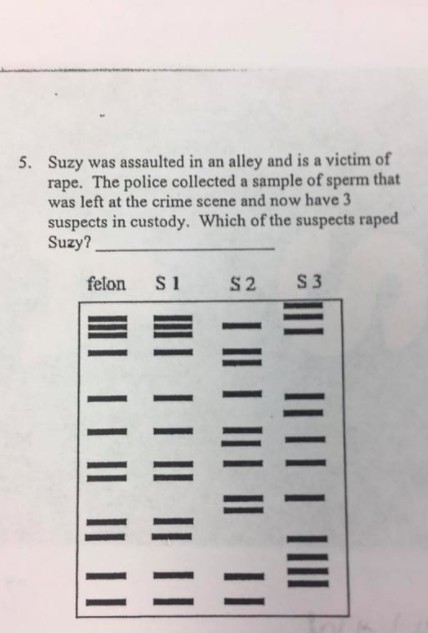 Not surprisingly, parents were not amused.