[Ed. – Uh, yes.  This is appalling.  It's hard to say if "Common Core," per se, is to be blamed for it, but at this point I'm not sure how much that really matters.]
A 9th-grade assignment at a Mississippi high school is causing concern and disgust among parents. A mother recently posted her student's assignment to Facebook in a special group that was created for the growing discontent parents feel toward public school education — "Inappropriate Common Core Lessons." This particular assignment asked 14-year-old students to determine the identity of a fictional rapist based on sperm DNA.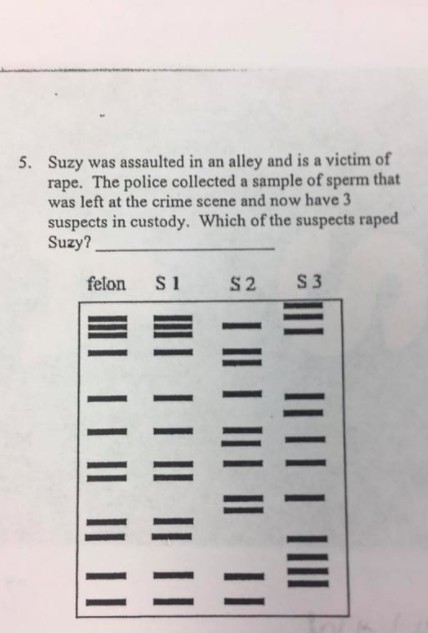 Not surprisingly, parents were not amused.
For your convenience, you may leave commments below using either the Spot.IM commenting system or the Facebook commenting system. If Spot.IM is not appearing for you, please disable AdBlock to leave a comment.