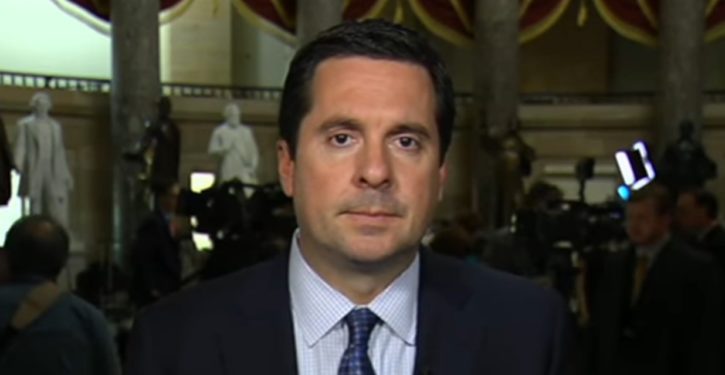 [Ed. – Inevitable.]
Investigators from the House Intelligence Committee were finally able to get a peek at classified documents related to the controversial anti-Trump dossier behind closed doors at the Justice Department this week, Fox News reported. The committee's chairman, Rep. [score]Devin Nunes[/score] (R-CA), subpoenaed the FBI and the Justice Department over two months ago for documents relating to the Russia dossier.
Nunes told Fox News that in a bizarre turn of events, Democrats from the committee, who had argued all year that there was no need for a subpoena, were the first ones to show up at the DOJ on Tuesday to view the documents.
Republican investigators have been trying to find out how much, if at all, federal law enforcement officers relied on the "dodgy dossier" that was compiled by the opposition research firm Fusion GPS and funded by the Clinton campaign, the Democratic National Committee, and possibly Obama for America in 2016.
Trending: Approval polls released for Ocasio-Cortez/Omar and they are shocking