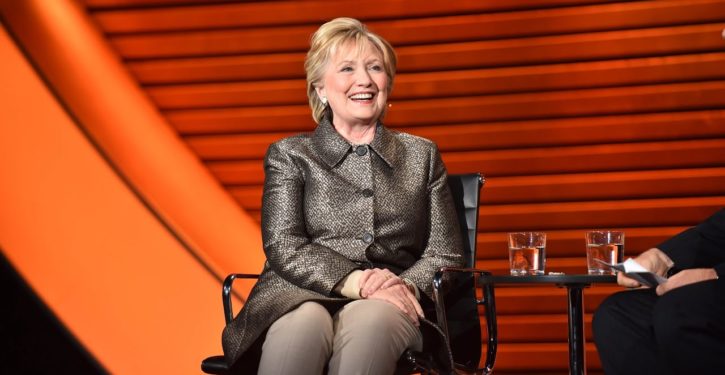 [Ed. – They were willingly complicit.]
Hillary Clinton's campaign didn't just pay for the Kremlin-aided smear job on Donald Trump before the election; she continued to use the dirt after the election to frame her humiliating loss as a Russian conspiracy to steal the election.
Bitter to the core, she and her campaign aides hatched a scheme, just 24 hours after conceding the race, to spoon-feed the dirty rumors to an eager liberal media and manufacture the narrative that Russia secretly colluded with her neophyte foe to sabotage her coronation.
But it was Hillary who was trying to kneecap Trump, even after he licked her, fair and square, in Wisconsin, Pennsylvania, Michigan and other blue states.
Trending: Cartoon of the Day: Looney Toons
Exhibit A is the book "Shattered: Inside Hillary Clinton's Doomed Campaign," by Jonathan Allen and Amie Parnes. In light of this week's revelation that Hillary's campaign funded the dirty anti-Trump "Steele" dossier, the book takes on a new significance. …
For your convenience, you may leave commments below using either the Spot.IM commenting system or the Facebook commenting system. If Spot.IM is not appearing for you, please disable AdBlock to leave a comment.