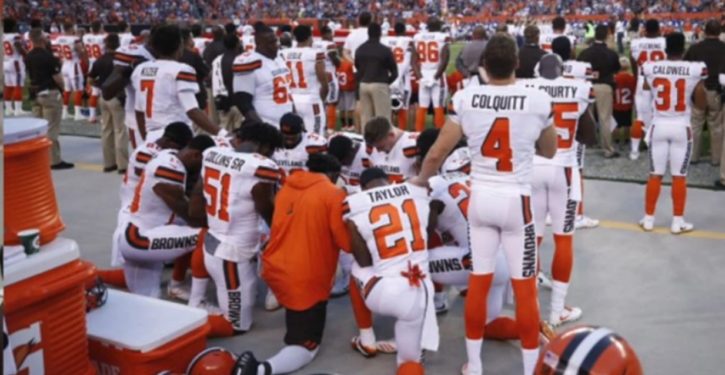 [Ed. – One direction…]
Network executives are scrambling to solve the growing problem of crashing ratings for the National Football League, by cutting games to end the perceived "over-saturation" of football on TV.
To put an end to the sliding ratings, the executives are proposing that fewer games may be the ticket to stop that "over-saturation," with one idea being to cut Thursday Night Football by a whopping ten games.
The idea to trim Thursday Night Football from 18 games a season to only eight was first reported by Sports Business Journal and was part of a plan to reverse the ratings crash that also includes pulling games played in the U.K. back to 1 PM eastern time (6PM London time). …
Trending: Biden daughter's diary spoke of being sexualized at young age, taking 'inappropriate' showers with Joe Biden
Ratings are still down despite the small rise seen in Week 7. NBC Sports is off 21 percent from 2015, CBS Sports is down 14 percent compared to 2015, and ESPN's Monday Night Football has sunk 17 percent over 2015.