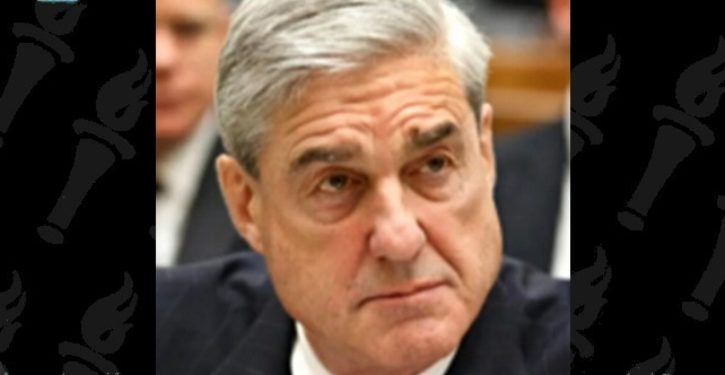 [Ed. – Jenkins makes one of the neatest, most elegant cases I've seen for why Mueller's recusal from the "Russia" probe would be in the best interest of justice.]
For anyone who cares to look, the real problem here is that the FBI itself is so thoroughly implicated in the Russia meddling story.
The agency, when Mr. Mueller headed it, soft-pedaled an investigation highly embarrassing to Mrs. Clinton as well as the Obama Russia reset policy. More recently, if just one of two things is true—Russia sponsored the Trump Dossier, or Russian fake intelligence prompted Mr. Comey's email intervention—then Russian operations, via their impact on the FBI, influenced and continue to influence our politics in a way far more consequential than any Facebook ad, the preoccupation of John McCain, who apparently cannot behold a mountain if there's a molehill anywhere nearby.
Which means that Mr. Mueller has the means, motive and opportunity to obfuscate and distract from matters embarrassing to the FBI, while pleasing a large part of the political spectrum.
Trending: 'That's When I Realized He Was A F*cking Idiot': Trump Slams General Milley For Past Military Advice