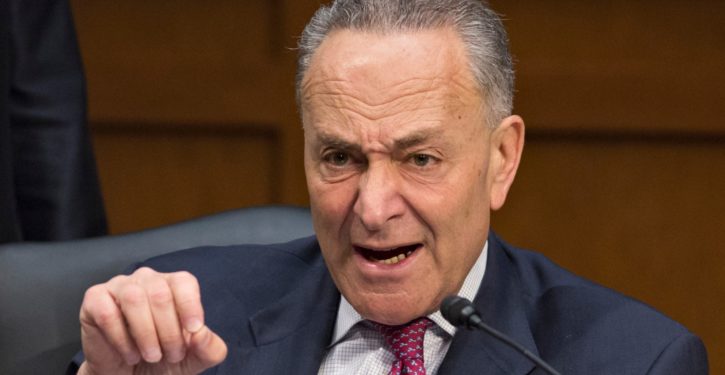 [Ed. – This column is intended as satire.]
Key Democrats met secretly to confer about the party's future as America approached the one-year anniversary of their stunning and hilarious humiliation by Donald Trump. The key question they sought to answer: "How can we Democrats appeal to those Jesus-loving, racist idiots who hate science and don't live on the coast like everyone we know?"
After opening the seminar by refusing to say the Pledge of Allegiance, Chuck Schumer gaveled the meeting to order, sparking widespread protests. "Hammers are violent tools of oppression that cause oppressed people to literally shake. We need a national conversation about assault gavels that use automatic high-capacity clips," sputtered the 112 year-old Senator Dianne Feinstein. "Sure, we should be able to have them, but not those, those … little people out there. They don't need gavels."
The assembly quickly agreed that in 2018 Democrats must prioritize sensible hammer control, including gavel background checks and ending the tool show loophole, and to enlist Lawrence O'Donnell in their campaign to stop the hammering.
Trending: Mother needs something to throw during argument, chooses her baby
For your convenience, you may leave commments below using either the Spot.IM commenting system or the Facebook commenting system. If Spot.IM is not appearing for you, please disable AdBlock to leave a comment.