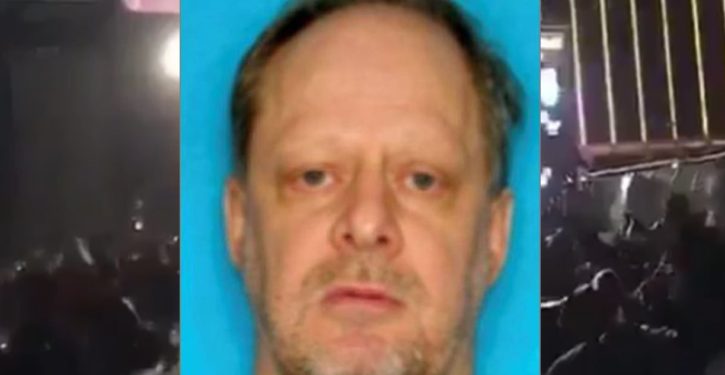 [Ed. – This is the kind of stuff we've been needing to establish Paddock's profile.  He did apparently do the things you'd expect to prepare for his rampage.  But he seems to have been good at leaving very little overt footprint.]
The gunman who killed 58 people here Sunday appears to have gone out to the desert to practice shooting two days before the massacre, according to a law-enforcement official familiar with the investigation.
Investigators have uncovered video footage from a home-surveillance system that shows Stephen Paddock driving alone to an area on the outskirts of Mesquite, Nev. where locals go for target practice.
The footage shows Paddock heading to the area on the Friday before the attack, the official said. …
Trending: Teacher suspended for criticizing Bernie Sanders' rape fantasy
Paddock has no military service record, and never used his arsenal at the only shooting range within 20 miles of his home, according to a range manager.
The desert, apparently, was one spot that he did practice.