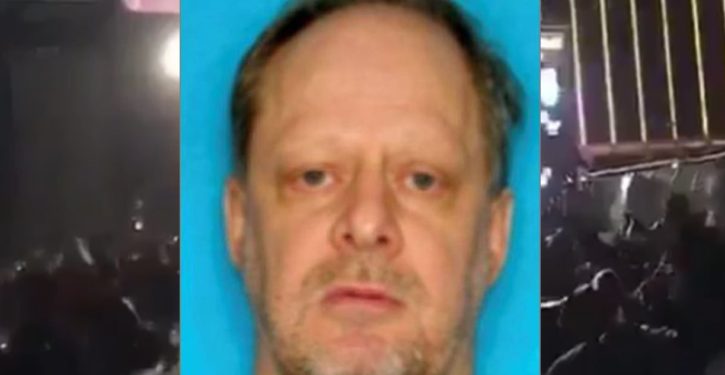 [Ed. – Thomas Lifson is right: it's worth asking. We still don't know enough to start ruling out possibilities.  Whatever the answer, I doubt that a mere criminal lifestyle like Dad's is the whole story.]
He [Paddock] was a highly intelligent guy from a criminal background and worked his way up through a series of jobs, including at the IRS.  He learned enough about numbers to work as an accountant.  It is certainly worth wondering if a highly intelligent psychopath with a chip on his shoulder might have come up with some sort of criminal schemes that took advantage of knowledge gained on the inside of the tax collecting agency.
When I see someone from a criminal background buying up residential properties across the county, I wonder if there is cash from some scam being parked.  Maybe buying and selling residential properties in scattered outposts – Florida, Texas, Nevada – without renting them out turned out to be really profitable, accounting for his millions.  But why houses in two towns named Mesquite (Texas and Nevada)?  It is possible that such scattered buying and holding real estate was also a way for him to invest the proceeds from criminal enterprises.  I have noticed that friends who have achieved wealth have shown a tendency to buy multiple houses, in part as a way of keeping their wealth portfolio adequately diversified into real estate.