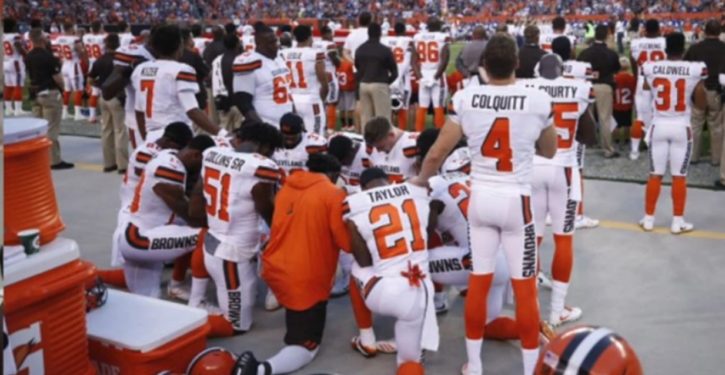 [Ed. – Because of course.  Funny, we were just talking about Center for Community Change Action.]
Tax documents released by 2ndVote show the NFLPA donated $5,000 in 2015 to the Center for Community Change Action, a group active in the anti-Trump resistance and bankrolled by a host of liberal foundations, including top Democratic donor George Soros's Foundation for Open Society.
A member of the AFL-CIO, the NFLPA also contributed in 2013 and 2015 to Working America, the AFL-CIO's community affiliate, which Open Secrets said spent $1 million in 2016 to defeat Mr. Trump.
Working America has since mobilized against the Republican tax-cut framework, denouncing it as the "Trump tax scam."
The NFLPA contributed $5,000 in 2014 to Jobs with Justice, another pro-union group backed by Mr. Soros, and $5,000 in 2013 to the progressive Los Angeles Alliance for a New Economy.
For your convenience, you may leave commments below using either the Spot.IM commenting system or the Facebook commenting system. If Spot.IM is not appearing for you, please disable AdBlock to leave a comment.