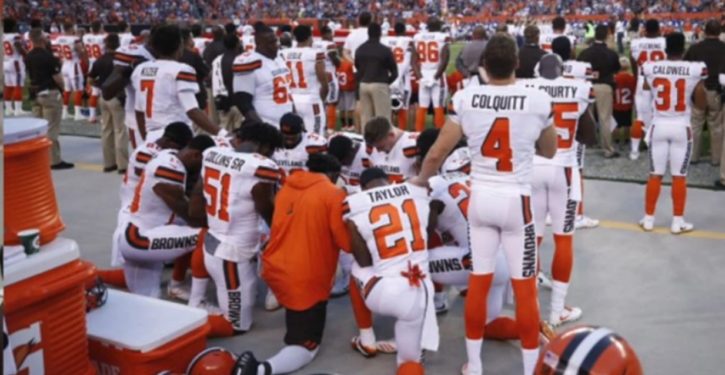 [Ed. – Because of course.  Funny, we were just talking about Center for Community Change Action.]
Tax documents released by 2ndVote show the NFLPA donated $5,000 in 2015 to the Center for Community Change Action, a group active in the anti-Trump resistance and bankrolled by a host of liberal foundations, including top Democratic donor George Soros's Foundation for Open Society.
A member of the AFL-CIO, the NFLPA also contributed in 2013 and 2015 to Working America, the AFL-CIO's community affiliate, which Open Secrets said spent $1 million in 2016 to defeat Mr. Trump.
Working America has since mobilized against the Republican tax-cut framework, denouncing it as the "Trump tax scam."
Trending: Police Officer And 3 Others Die After Authorities Find 12-Year-Old Boy Shot In The Face
The NFLPA contributed $5,000 in 2014 to Jobs with Justice, another pro-union group backed by Mr. Soros, and $5,000 in 2013 to the progressive Los Angeles Alliance for a New Economy.