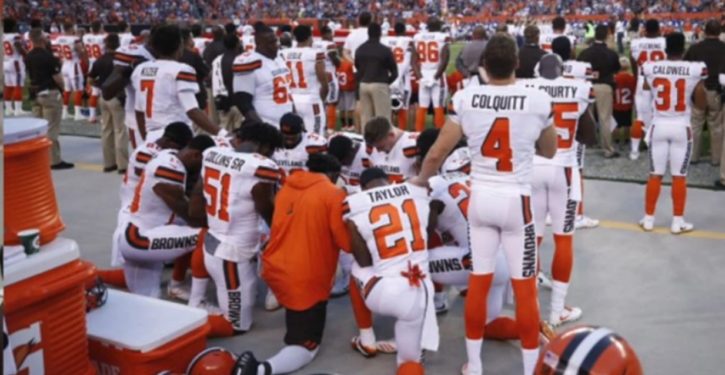 The data in the FBI's newly released official report on crime for 2016 undermines the virulently anti-cop rhetoric that is increasingly flowing from the mouths of overpaid, under-educated professional athletes who signal their contempt for America by kneeling during the playing of the national anthem.
Nearly 900 additional blacks were killed in 2016 compared with 2015, bringing the black homicide-victim total to 7,881. Those 7,881 "black bodies," in the parlance of Ta-Nehisi Coates, are 1,305 more than the number of white victims (which in this case includes most Hispanics) for the same period, though blacks are only 13 percent of the nation's population.
The spike in black homicide deaths in 2016 comes after a previous 900-black-victim increase in 2015, she adds. Who killed these black victims? Mostly other blacks, she writes.
Comparatively few blacks were killed last year by police officers or whites. "Among all homicide suspects whose race was known, white killers of blacks numbered only 243," Mac Donald writes. Police fatally shot 233 blacks, most of whom were armed and dangerous, as well as 16 unarmed black men, some of whom may have assaulted officers or offered violent resistance to arrest.
Trending: Schools say they teach critical race theory, even as education reporters falsely deny it