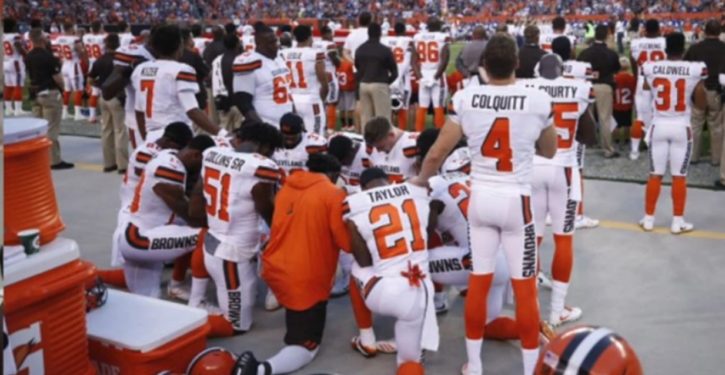 [Ed. – Talk about the blind leading the half blind.]
The controversy moved beyond sports on Saturday night when Stevie Wonder, performing at the Global Citizens Festival in New York's Central Park, said he was "taking a knee for America" to cheers from the crowd.
With help from his son Kwame Morris he knelt and said a prayer for "our planet, our future, our leaders of our world".