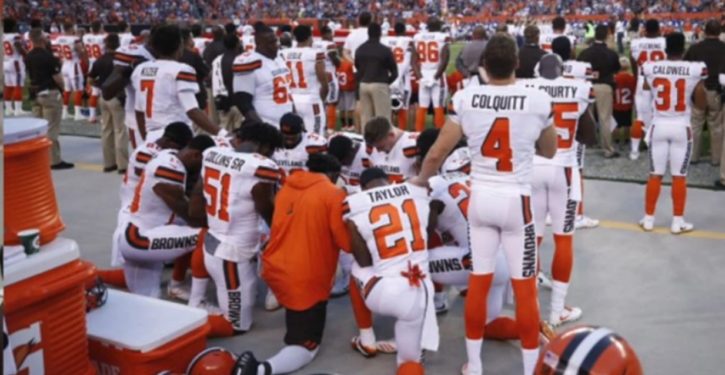 [Ed. – Talk about the blind leading the half blind.]
The controversy moved beyond sports on Saturday night when Stevie Wonder, performing at the Global Citizens Festival in New York's Central Park, said he was "taking a knee for America" to cheers from the crowd.
With help from his son Kwame Morris he knelt and said a prayer for "our planet, our future, our leaders of our world".
For your convenience, you may leave commments below using either the Spot.IM commenting system or the Facebook commenting system. If Spot.IM is not appearing for you, please disable AdBlock to leave a comment.