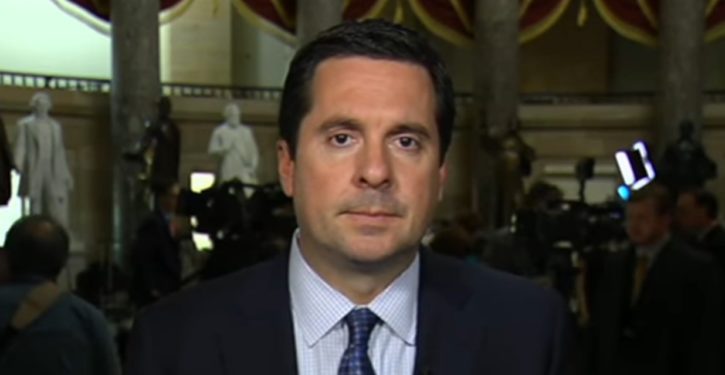 [Ed. – A House divided]
After two previous deadlines came and went, House Intelligence Committee chairman Devin Nunes has set a new date for the FBI and Justice Department to turn over documents relating to the Trump dossier.
Nunes originally subpoenaed the FBI and Justice on Aug. 24, demanding dossier documents by Sept. 1. When none were produced, Nunes agreed to extend the deadline to September 14. During that time, arrangements were made for intelligence committee investigators to visit the Justice Department to make sure officials on both sides understood precisely which documents the committee seeks.
No documents were produced by Sept. 14, and now Nunes, apparently unsatisfied with the results of the staff meeting, has sent a new letter to FBI Director Christopher Wray and Attorney General Jeff Sessions. In it, Nunes set a deadline of this Friday for the documents to be produced. If the documents are not produced by then, Nunes directed that Wray and Sessions appear in an open committee hearing Sept. 28, to explain why they did not hand over the materials.
Trending: Another appeals court rules against Biden Administration vaccine mandate for most workplaces