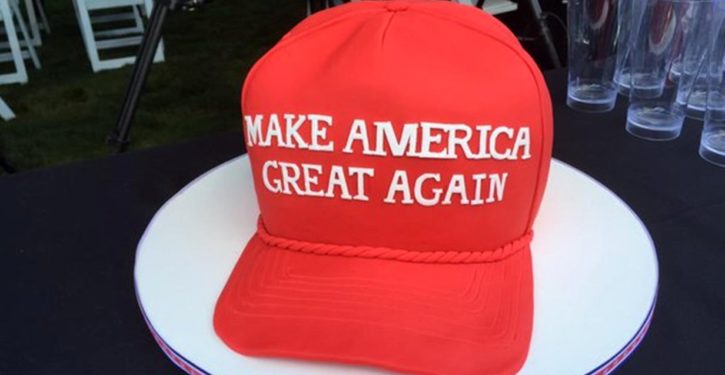 [Ed. – And the hits just keep coming.]
President Trump was "open" to the idea of a bipartisan ObamaCare stabilization bill but did not make any commitments during a meeting Wednesday with a group of House lawmakers, attendees said.
The bipartisan group of lawmakers, known as the Problem Solvers, pitched Trump on their plan to stabilize ObamaCare markets.
"He was clearly open to it, intrigued," said Rep. Josh Gottheimer (D-N.J.), a co-chair of the group.
Trending: Media bury mass shooting because the shooter was black (but so were his victims)
Gottheimer said there was some discussion of the possibility that Democrats could call the bill a "fix" and Republicans could call it something else.
"I'll call it a fix, others will call it what they want, but it matters less about what you call it than actually what it is," Gottheimer said. "He was very intrigued by that."
Any bipartisan ObamaCare proposal faces stiff headwinds, though, given the polarizing nature of the issue.
Rep. Martha McSally (R-Ariz.) ran through the the details of the ObamaCare proposal from the Problem Solvers, lawmakers said.