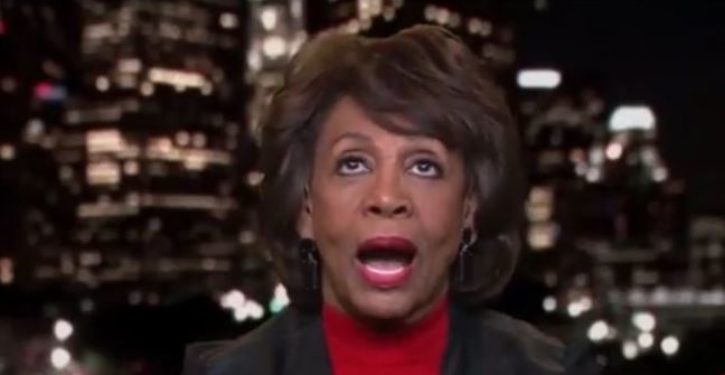 [Ed. – Who would want to kill this source of high comedy?]
Rep. Maxine Waters (D-Calif.) on Wednesday asked terror experts for answers on how to combat the rise of white nationalists, as she has been fielding death threats from extremists.
"What can we do to deal with the KKK, the white nationalists, the extremists, the alt-right?" Waters, who serves as ranking member of the House Committee on Financial Services, asked during a Subcommittee on Terrorism and Illicit Finance hearing. "They're on the internet, they're Breitbart. If you look at the YouTube, you see how much they want to kill me and others. What can we do?"
The hearing was held to discuss small-scale and "lone-wolf" terrorist threats, with much of the focus on the financial aspects of terror plots. Seamus Hughes, deputy director for George Washington University's Program on Extremism and former senior counterterrorism advisor for the Senate Homeland Security and Governmental Affairs Committee, told Waters that domestic terrorists are as much a threat as foreign-born terrorists.
Trending: You know what else is wrong with whites? They're hung up on things like punctuality and rules
"You should be worried about the Orlando shooters, the Omar Mateens of the world as much as you are the James Fields and the Dylann Roofs of the world," Hughes said.