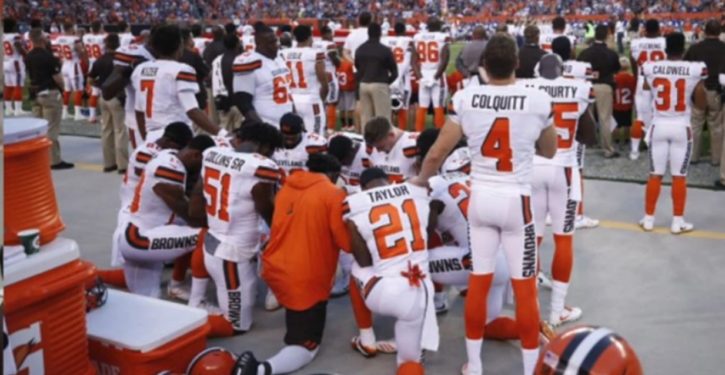 There is new fallout from the fierce debate over Cleveland Browns players kneeling during the national anthem.
Cleveland safety forces have backed out of a plan to hold a large flag on the field for the opening game.
A dozen Browns players created a firestorm during a recent preseason game by not standing during the anthem. They created the largest demonstration in the NFL during the anthem since former San Francisco quarterback Colin Kaepernick started his protest more than a year ago.
Some police officers and paramedics are doing something about it. The Cleveland Police Patrolmen's Association and ILA Local 1975, representing the city's dispatchers, EMTs and paramedics, said the Browns came to them weeks ago, and the team wanted city safety forces to hold the flag on the field for the opening game.
For your convenience, you may leave commments below using either the Spot.IM commenting system or the Facebook commenting system. If Spot.IM is not appearing for you, please disable AdBlock to leave a comment.