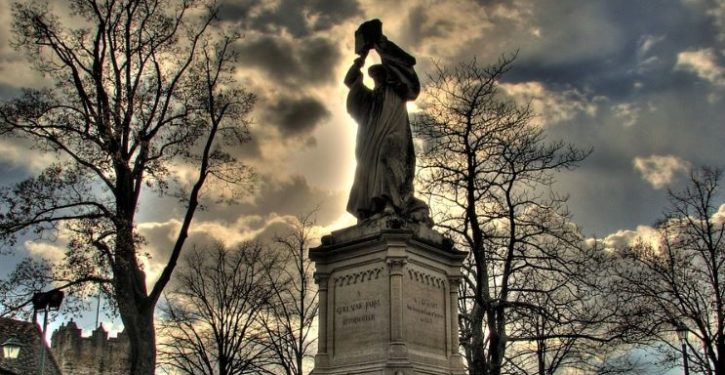 [Ed. – The Left has always been out of control. For once it is showing its true colors.]
Just last month, Democrats were talking about how they needed to rebrand their party around a positive message. They wanted to move beyond simple anti-Trumpism and identity politics, and craft an economic appeal to the white working-class voters who deserted them in 2016.
Now here we are with Democrats going all in to refight the Civil War. Well done.
A glance at the electoral map shows how foolish this is. Donald Trump triumphed in 2016 by increasing Republican margins in a swath of northern counties stretching from western Pennsylvania across the Great Lakes, netting him Pennsylvania, Ohio, Michigan, Wisconsin and the presidency. Voters there are more likely to see this issue as a radical temper tantrum than anything affecting their daily lives.
Trending: Cartoon of the Day: Pork-astucture
Polling gives reason for skepticism. An NPR/PBS NewsHour/Marist poll last week found that 62% of respondents thought statues honoring leaders of the Confederacy should "remain as a historical symbol."