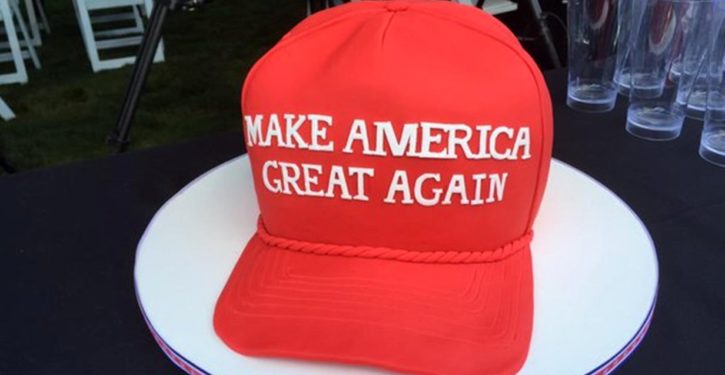 [Ed. – Par for the course. Howard students were among the ignoramuses nationwide who cheered loudly when a clearly biased jury acquitted O. J. Simpson for the murder of his children's mother.]
… Union City High School students were on a class trip to Washington D.C., and decided to stop at Howard University for lunch along the way, with two of them wearing Trump's popular MAGA hat.
Howard students quickly took to social media to shame the Trump-supporting high schoolers, saying, "who told these lil yt girls they could come to the HU like it was about to be some joke."
In response, another student suggested asking the visitors to "meet you behind south" so she could "beat the f*ck out of them."
[…]
Meanwhile, the university's NAACP chapter harshly rebuked the two high schoolers, writing that "Howard University students have no time for white supremacists and neo-nazi sympathizers" on campus.
[…]
The two Trump supporters, however, stood by their decision to sport MAGA hats on campus, noting that while they were unaware that Howard "is a predominantly black school," that fact should not have mattered.
"What happened to my friend and I today was absolutely pathetic," wrote one of the students, Allie Vandee, saying she and her friend had been able to "visit many different historical places in DC without being harassed by anyone for supporting Donald Trump."