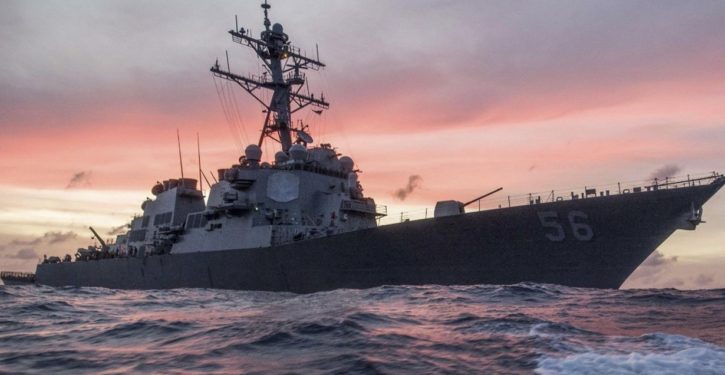 [Ed. – Happening too often.  It has officially become IN-judicious to just complacently assume that these things are happening because stuff happens and sailors don't know their job anymore.  The Navy's not going to give us a blow by blow as it figures out what's going on.  But that doesn't mean all is ops normal.]
Ten sailors are missing and five injured after the guided-missile destroyer USS John S. McCain collided with a tanker east of Singapore and the Strait of Malacca, the U.S. Navy said late Sunday.
Search and rescue efforts are under way in coordination with local authorities, the Navy said.
Initial reports indicate the warship sustained damage to its port side aft. …
Trending: People want to know who's delivering pallets of bricks to protest sites across the U.S.
The Alnic MC, the merchant vessel USS John S. McCain collided with, is a 600-foot oil and chemical tanker.