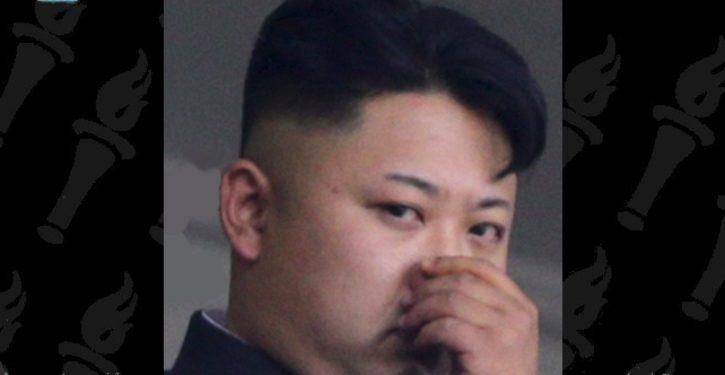 [Ed. – Crazier than previously imagined.]
His ruthless regime is persecuting thousands who dare to practise "other religions" within its borders, according to a shock new US government study.
The heartless crackdown – spearheaded by the paranoid Glorious Leader himself – is leading to imprisonment, torture and even execution by firing squad.
The news comes as it's revealed more and more people are now turning to traditional religions like Buddhism and Christianity – rather than follow the so-called Cult of the Kims.
Among those are tens of thousands who have refused to sign up with the army.
The report said: "The number of conscientious objectors refusing military service for non religious reasons is also on the rise, according to local NGOs, lawyers, and religious groups."
Article 86 of the North Korean Constitution states: "National defence is the supreme duty and honour of citizens. Citizens shall defend the country and serve in the armed forces as required by law."
Kim sees his army's strength as more important than ever before as he looks set to to take on the military might of Donald Trump's America.