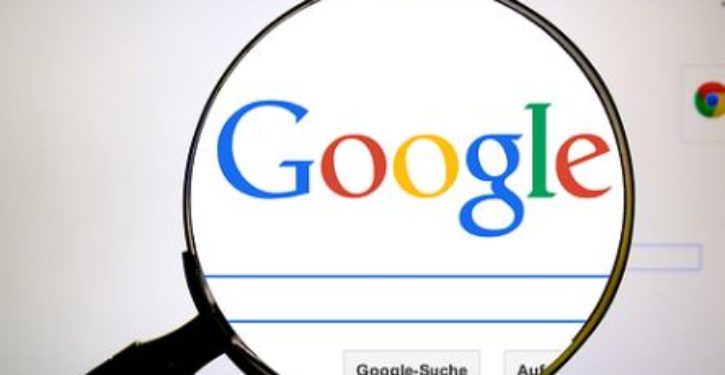 [Ed. – MSM continue to be stunningly deceitful about what's actually in this guy's memo.  For example, he doesn't say women don't do well in tech; he says (in effect) that women, on average, may not be as well suited as men for every kind of tech job. He's also a blinders-on ideologue himself — of whom the left would be proud — when it comes to defining "conservatives."  There's a lot for leftists to agree with in his actual memo (Federalist has the unredacted version linked here), but the MSM are focused only on his argument against the "diversity" racket.]
Google on Monday fired the employee who wrote an internal memo suggesting men are better suited for tech jobs than women, escalating a debate over free speech at the company.
Google Chief Executive Sundar Pichai said in an email to his staff that the employee's memo violated company policy. Google, part ofAlphabet Inc., didn't publicly name the memo's author.
Software engineer James Damore, who said in an email that he wrote the memo and was fired for it, said he was considering legal action against Google for firing him after he complained to federal labor officials about executives' alleged efforts to silence him. …
The memo went viral inside the company, which spilled into public view when Google employees publicly criticized it and eventually leaked it to the media. The controversy posed a thorny question for one of the world's largest companies, one that espouses free speech: How would it handle an employee who offered opinions that were, to many inside the company, offensive?