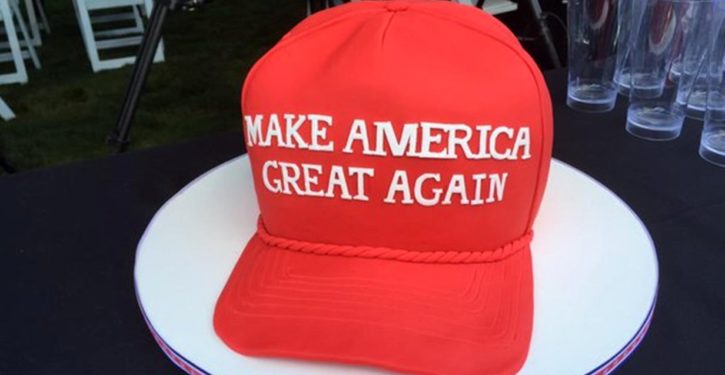 [Ed. – Eventually liberals are going to have to concede that the country is moving in the right direction after eight years of stagnation brought about by over-regulation.]
The stock market continues to break records. The record-high Nasdaq is up 18% this year. The S&P 500's Tech Sector index hit a record high not seen since its bubble in 2000. And the Dow Jones industrial average continues to enjoy new highs.
The job market is heating up. The unemployment rate fell from 4.8% in October to 4.4% in June. This year, the civilian labor force participation rate hit 160 million Americans, a record never once reached in eight years under President Obama. And Trump set this record without harmful record deficits or the Federal Reserve pumping trillions of dollars into the economy.
Wages are rising. For the first time in seven years, the working class saw a jump in pay. According to Department of Labor data released on July 19, average pay for the lowest-income Americans went up 3.4% over 2016. We see the effects of this increasingly strong labor force here at the Consumer Technology Association. We win multiple awards as a great place to work and we pay competitive salaries, but in recent months we have had to pay more to lure the best people to work for us.