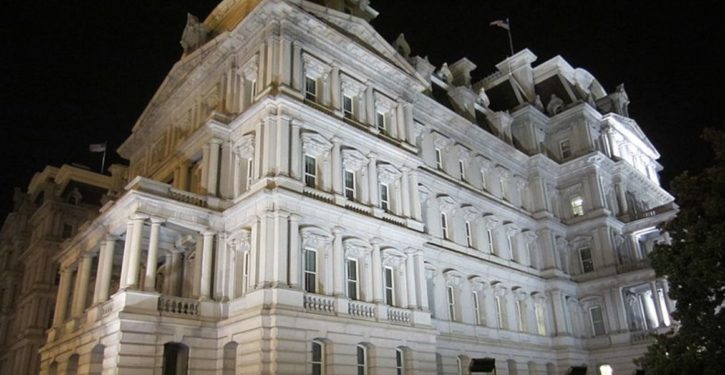 [Ed. – There's only one source on this at the moment — One America News — and the story contains an odd detail that makes me doubtful.  It's not clear why the Office of Government Ethics would figure so prominently in the story, unless it's the source of the "info."  The OGE doesn't actually have a supervisory role over Executive Office of the President employees, who are presumably the leakers we're looking for.  The president can fire EOP employees at any time, without consulting any ethics office.  That said, within hours of the OANN report coming out, OGE ran to the media to tell tales about the Trump administration on ANOTHER subject.  No telling whether the OGE allegation is true or not.  But something sounds fishy in this sequence of events.  More to follow, I'm sure.]
An intriguing scoop courtesy of OANN's Trey Yingst: Apparently three White House staffers have been caught as the sources of leaked classified info, and "multiple people" are going to be fired when President Trump returns to the United States on May 27 following his first foreign trip.
Per Yingst, the reason for the delay in firing is that names of the leakers are being run by the Office of Government Ethics.