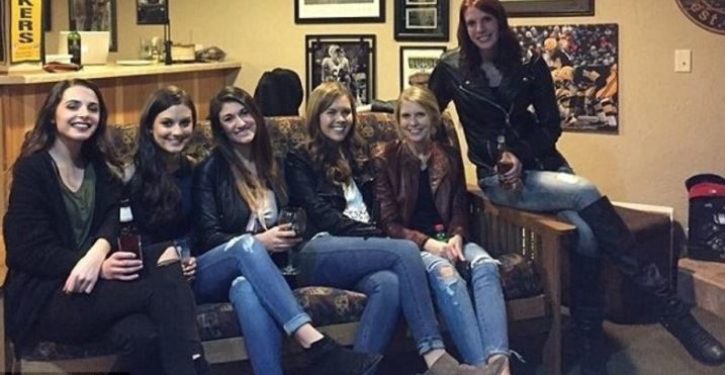 A simple picture of six young women sitting on a sofa is quickly going viral on Reddit, with many calling it an optical illusion.
The picture, first discovered by a Reddit user on Dec. 24, shows six friends sitting next to each other on a sofa, reports the Daily Mail. While it appears straightforward enough, something is missing, leading many completely baffled.
Although there are six women sitting on the couch, there are only five pairs of legs. The young woman in the middle of the couch appears as if she has no legs at all. The realization has caused an online firestorm, and hundreds of people have left comments with differing theories about to how this illusion is possible.
The original poster commented on the photo, prompting users to "find the middle girl's legs."
Trending: Another young black was shot to death on Saturday. Where are the protests? And the media?
Many users answered the call, offering possible explanations.
"The second girl's legs are behind the first girl's legs," one user wrote. "I think."