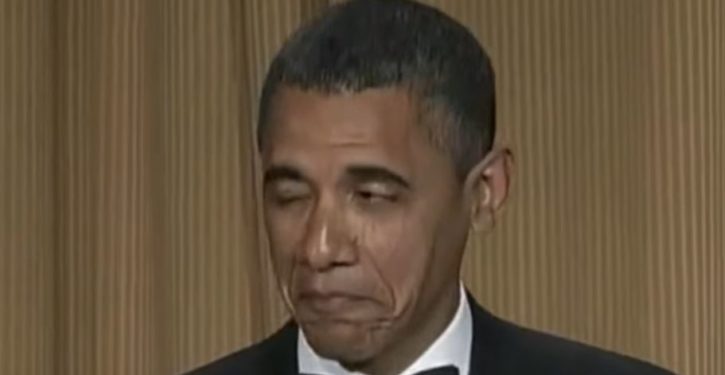 [Ed. – I don't know.  Presumably, the new effort won't affect Obama anyway.  Certainly not Bill Clinton — not that Russia is paying him $500,000 a speech these days, now that Hillary is no longer "viable."]
Last year, then-president Barack Obama vetoed a bill that would have curbed the pensions of former presidents if they took outside income of $400,000 or more.
So now that former president Barack Obama has decided to accept $400,000 for an upcoming Wall Street speech, the sponsors of that bill say they'll reintroduce that bill in hopes that President Trump will sign it.
Chaffetz and Sen. Joni Ernst, R-Iowa, the sponsor of the companion Senate bill, say they will re-introduce the Presidential Allowance Modernization Act this month. The bill would cap presidential pensions at $200,000, with another $200,000 for expenses. But those payments would be reduced dollar-for-dollar once their outside income exceeds $400,000.
The issue isn't a partisan one — or at least, it wasn't last year. The bill passed both the House and Senate with no opposition, and no veto threat had come from the White House.
So when Obama's veto came one Friday night last July — on the last day for him to sign or veto the legislation — it took lawmakers by surprise. It was the 11th of Obama's 12 vetoes.