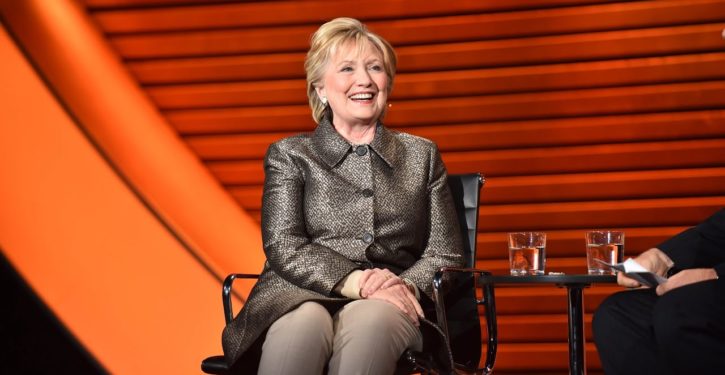 Before Hillary Clinton puts more miles on her comeback tour, Democrats should let her know she's done enough damage and it's time to pack it in. That won't stop her, since even after losing to Donald Trump she fancies herself some misunderstood martyr, but it might slow her down a bit.
While they crawl out of the wilderness that both Clinton and President Obama left them in, any moments Democrats spend amusing their failed 2016 nominee as she tries to find a way back to some sort of relevance is more than wasted energy — it's self-sabotage.
Last week Clinton sat in sanguine reflection at a carefully timed interview at a Women in the World Summit event and blamed everyone but herself for her staggering loss five months ago. After telling New York Times columnist Nicholas Kristof that personally she's just fine, but that "as an American, I'm pretty worried," she listed the causes for her loss: WikiLeaks, for publishing real emails about her campaign; Russia, for interfering in the campaign; FBI Director James Comey; and misogyny.